Bee Development
This video contains a description of the development of a honey bee.
Remember to watch to the very end to receive credit.
---
Grafting Larvae
This video features a short excerpt from a day in the life of a bee researcher. Once we remove a frame of brood from a hive box, we use a plastic tool to scoop individual larvae from the frame. We eject each larva into a small plastic cup containing synthetic larval diet. This diet is made in the lab to imitate the diet provided to larvae by nurse bees. We then take the larvae back to the lab where we can raise and study them under specific conditions. In the Newton lab, we supplement larvae with bacteria which help them fight fungal infection and process their food.
Remember to watch to the very end to receive credit.
---
Welcome to the bee yard!
We keep our honey bees at the IU research and teaching preserve. Honey bee colonies are maintained by beekeepers in wooden hive boxes filled with frames of honey comb. Each colony contains only one queen and approximately 20,000 adult workers!"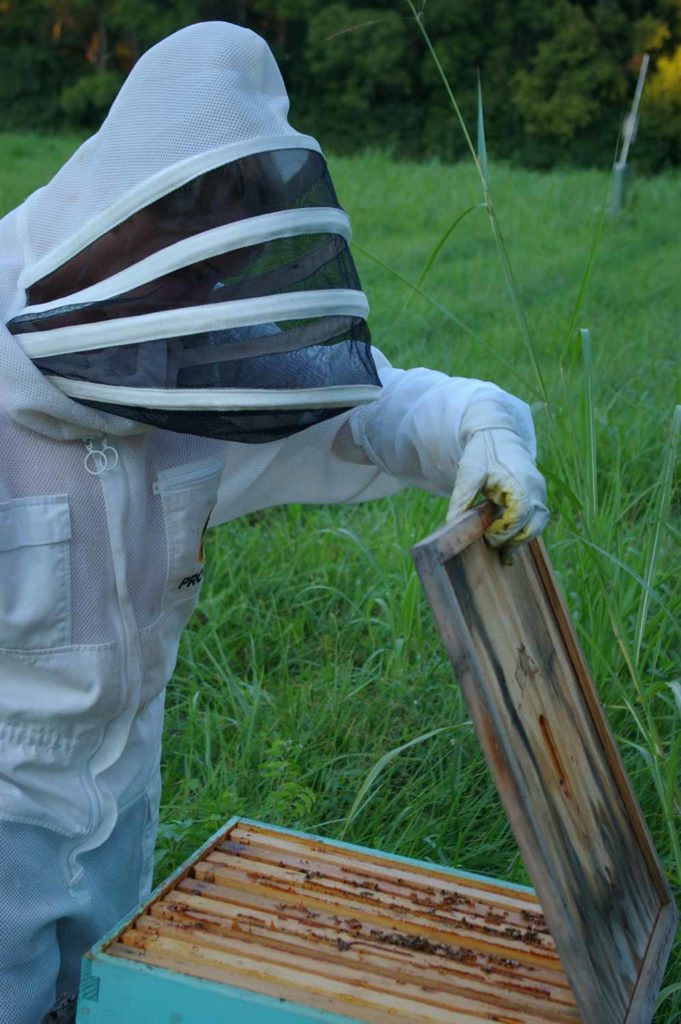 Within a colony, these frames can be filled with food stores of pollen and nectar or with developing young bees (brood). To gain access to the brood, we wear protective suits and remove individual frames from a colony.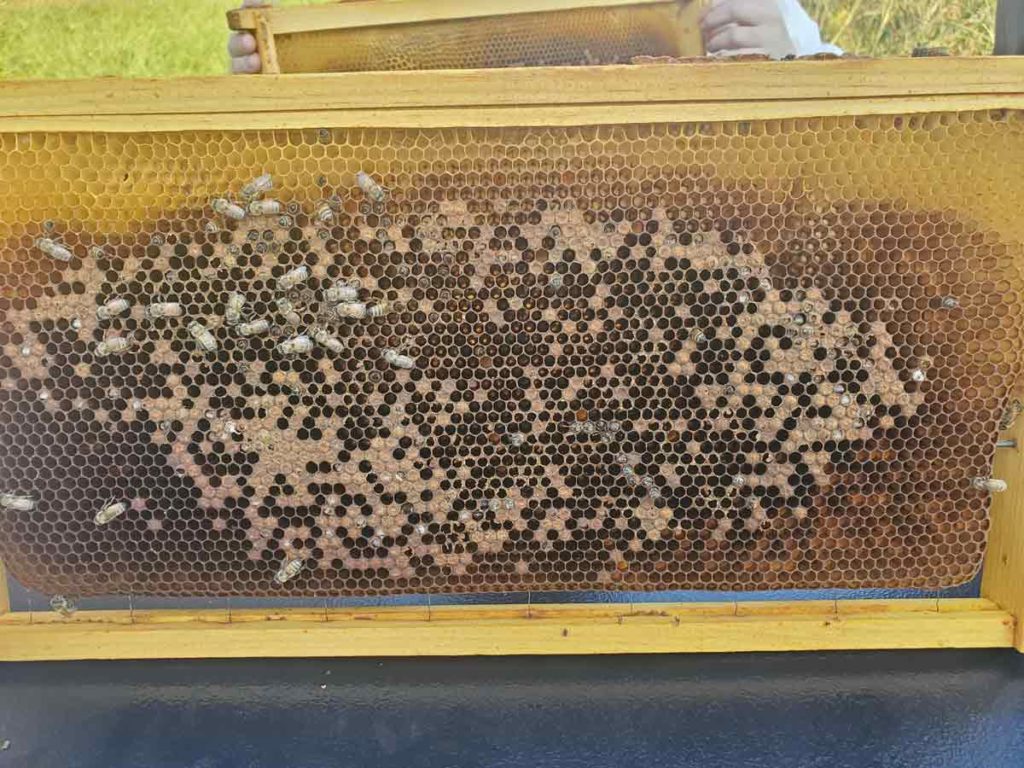 Shown here is one frame from a colony. The covered cells are filled with pupae, the last stage of larval development. After they are sealed in these cells by workers, pupae mature from a grub into a fully formed adult bee.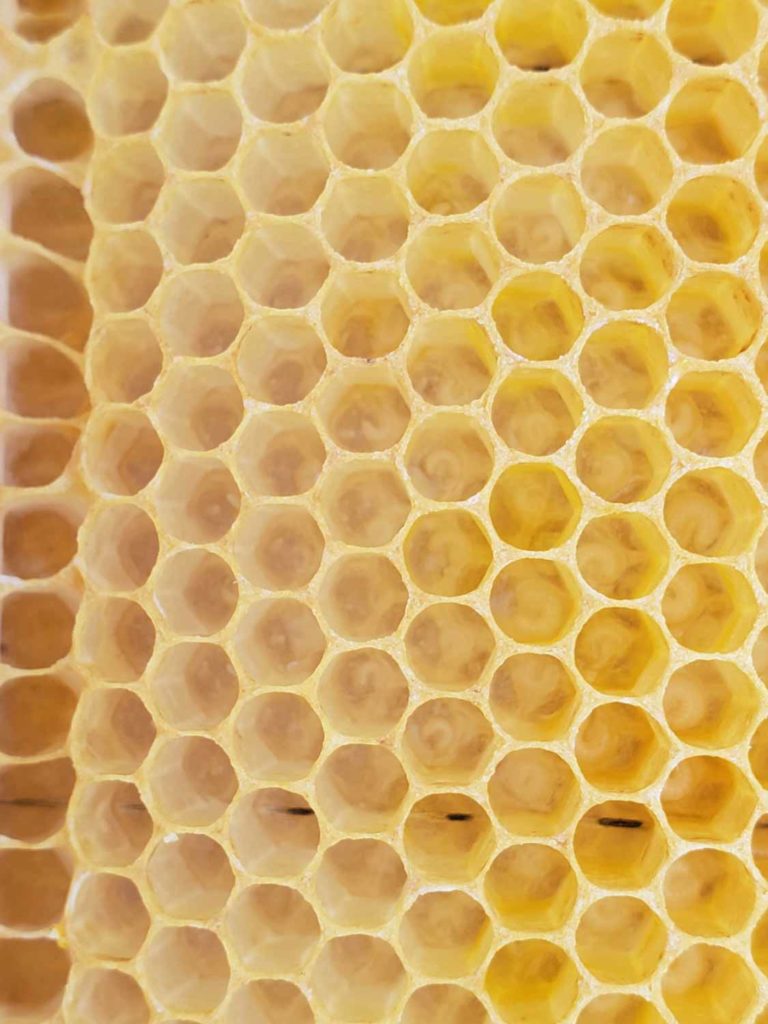 This close-up of a frame features developing larvae. Each cell contains only one larva, which is cared for by young workers called nurse bees. Nurse bees feed larvae royal jelly, which they secrete from glands inside their heads. Eventually these larvae will mature into pupae and be sealed into their cells by the nurses. The pupae will later emerge as new nurse bees who will care for the next generation of larvae."
---
Print Activities
Honey Bee Word Search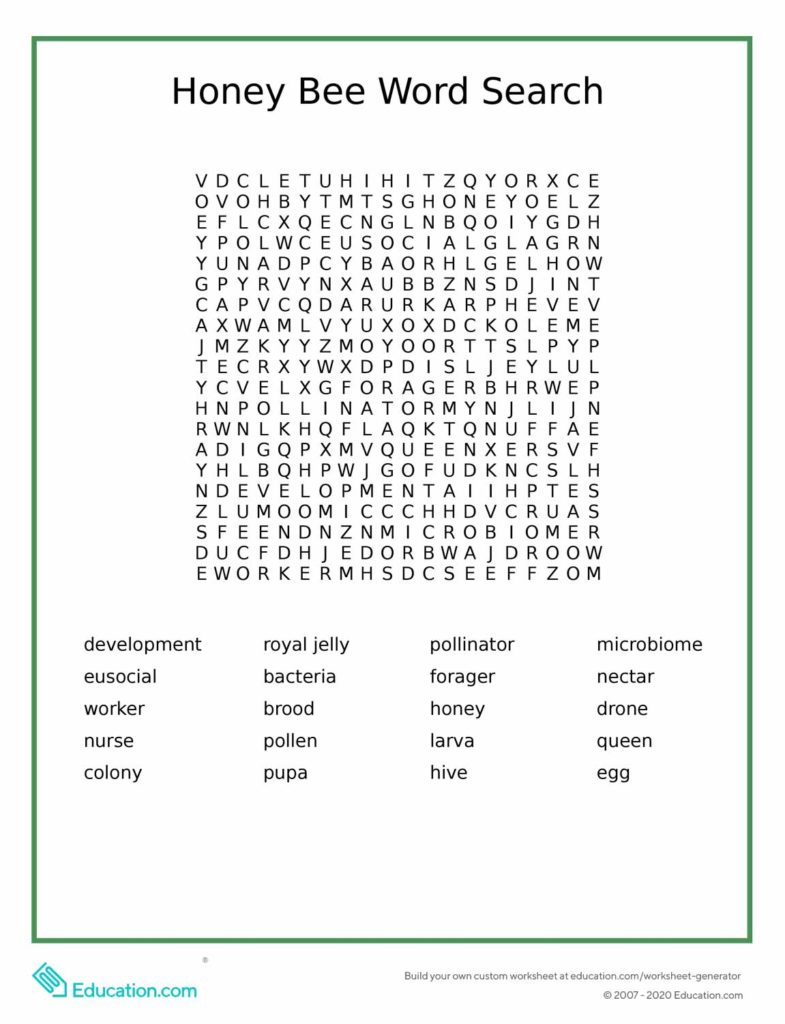 Download Word Search
Forager Coloring Page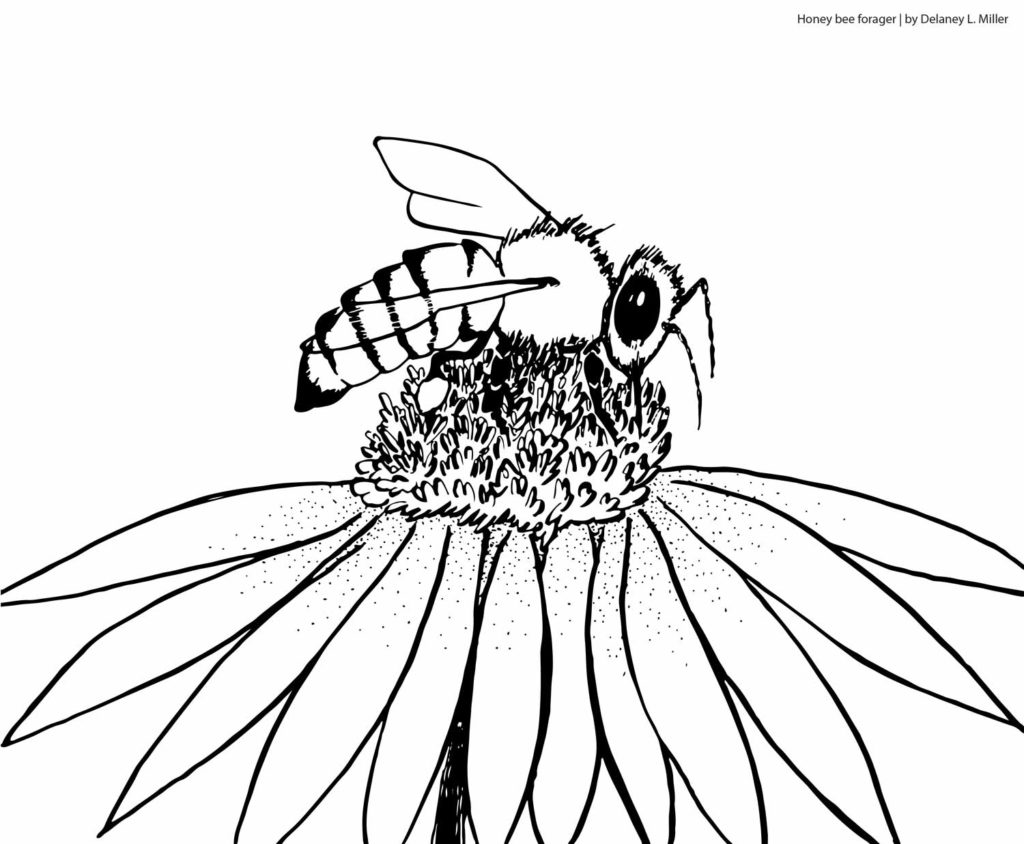 Download Coloring Page
Bee Development Coloring Page
Download Coloring Page
---