Intro Paragraph
Describe your activity and how to complete it. You can include one or many actionable items per activity. Watching the YouTube video will automatically count toward the completion of this activity, as will downloading the coloring page.
When all activities (excluding any Extra Credit) are completed, registered users will be 1 step closer to earning the Libraries departmental badge and also earn points to level up their Scientist rank.
Materials Checklist
What do participants need to complete the activity?
Liquid measuring cup
2 Tablespoons ground mandrake root
Colored pencils or crayons
Protective eyewear
---
Step 1: YouTube video
YouTube is our first choice for video sharing. We can also integrate Vimeo videos or IU Media embeds.
Step 2: Coloring Page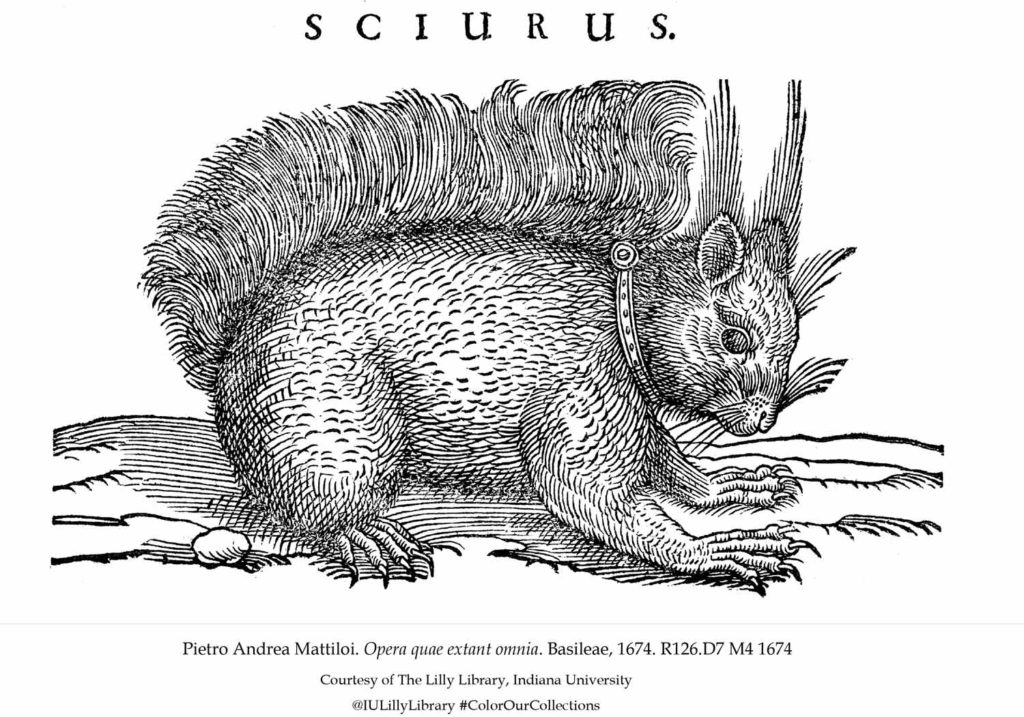 Download a PDF of the Coloring Page. Print and color it, or use photo editing software on your device to color the image. Love how it turned out? Submit a photo of your completed coloring page to our Coloring Contest!
Download Coloring Page
---
Extra Credit / Additional Resources
Points automatically rewarded on click
Squirrels at IU Instagram