Safety Protocols + Information Station + Parking
---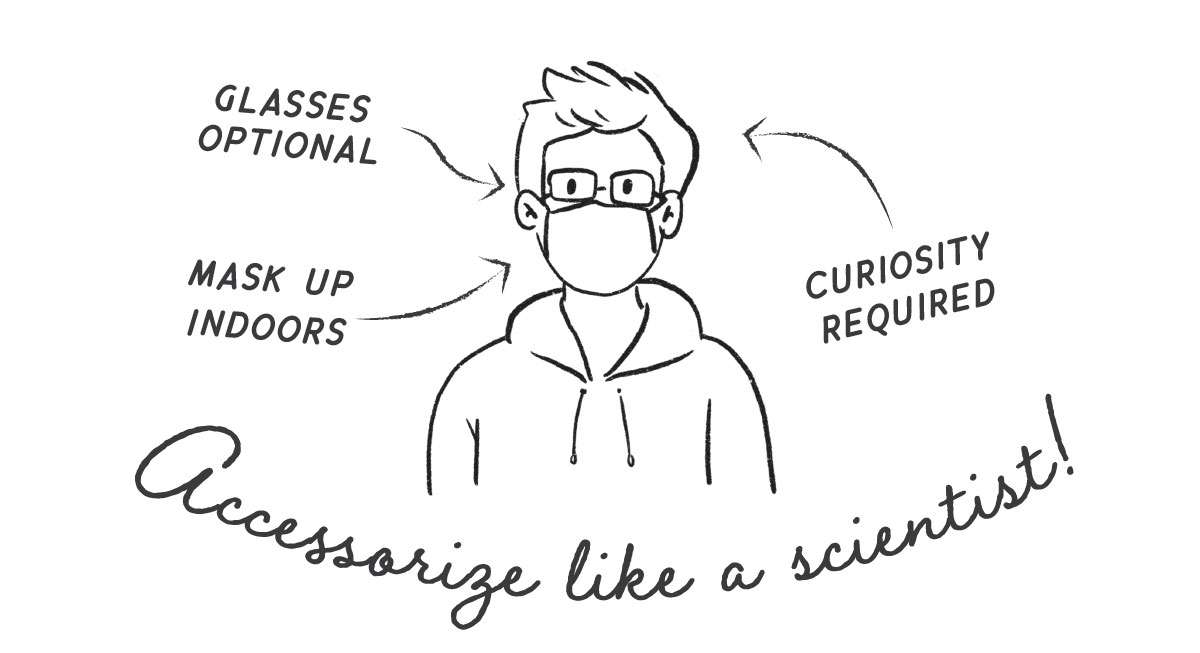 Health + Safety
Let's keep on keeping ourselves safe at Science Fest! Masks are expected at all indoor activities this year.
Our scientists are working hard to bring lots of activities out for you this year. Some of them will held indoors and some will be outdoors so that we can spread out and give each other plenty of space. Bring your mask, bring your curiosity, sanitize your hands, and make room for others as you explore the wonders of Science Fest 2022!
---
Information Station
On the day of Science Fest you'll see a tent located in the quad between Lindley Hall, Simon Hall, and Chemistry building on the large grassy knoll (see campus map at the bottom of this page). Get directions, ask questions, and pick-up information. A second information tent will be located in the Earthly Realms. And there will also be information tables in Swain Hall, the Biology building, the Chemistry building, and outside of the Kirkwood Observatory where you can ask questions, get directions, and get more information about activities.
First Aid Station
Intra-Collegiate Emergency Medical Services (IC-EMS) will be located in the Bod Quad. This first aid station will be able to take care of your minor first aid needs. IC-EMS is a student organization comprised of over 100 certified EMT-Basics and first aid personnel. For more information about IC-EMS visit their website.
Emergency Information
To reach Campus Security, Fire, or Ambulance dial 911 immediately.
Emergency Room
IU Health Bloomington Hospital
2651 E Discovery Pkwy
812-353-5252
IU Police (Non-Emergency)
Call 812-855-4111
University Police officers are on duty 24 hours every day. There are numerous emergency telephone call boxes located on campus that are a direct line to campus security at all times. These call boxes can be used to report criminal actions or other emergencies on campus.
---
Parking
Parking garages
Unless otherwise posted, parking is free in the garages beginning at 6 p.m. on Friday and all day Saturday and Sunday. Garages closest to Science Fest are:
Henderson Garage on the corner of Atwater and S. Fess Aves. with entrances on Fess and on Indiana Ave.
Atwater Garage on Atwater and Faculty Aves., with entrance on Faculty Ave.
Surface lots
These lots are free to anyone on weekday evenings after 5 p.m. over the weekend. Enforcement begins at 7 a.m. Monday–Friday.
Lot #404: Behind the Von Lee building
Lot #412: corner of Fourth and Dunn streets
Lot #402: corner of Sixth and Dunn streets