Welcome to Science Fest!
Science Fest 2021 is an outdoor, fun-filled, educational experience for parents and kids of all ages, with content guided by over 500 leaders in science. Join us for an event unlike anything before.
Sincerely,
Rick Van Kooten
Executive Dean
College of Arts + Sciences
Indiana University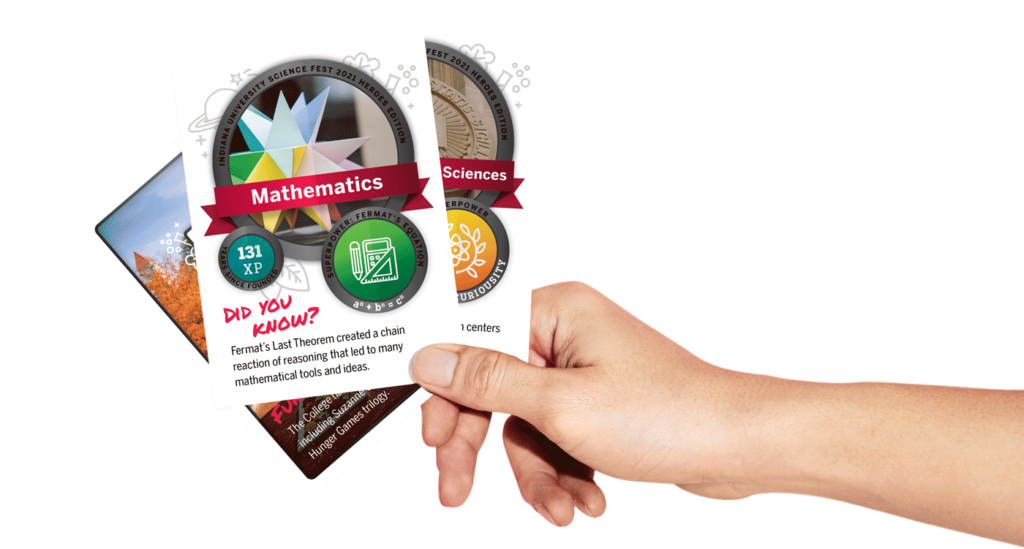 New in 2021
Science Fest's first collectible trading cards!
Learn about the departments and programs that make Science Fest happen each year by collecting 21 unique cards at select activities throughout the festival. To acquire the College of Arts + Sciences card, visit the Information Tent in the Puzzle Patch and show off your collection of at least five other cards.
Quantities are limited, so get collecting early! (If possible, we request visitors collect only one of each card per household.)
Can you collect them all?
College of Arts and Sciences
School of Nursing
School of Optometry
Lilly Library
Sciences Library
Monroe County Public Library
IU Museum of Archaeology and Anthropology
Astronomy
Biology: Genome, Cell, and Developmental
Biology: Microbiology
Biology: Evolution, Ecology & Behavior
Earth and Atmospheric Sciences
Mathematics
Physics
Psychological and Brain Sciences
Speech, Language and Hearing Sciences
Cyberinfrastructure for Network Science Center
Center for the Integrative Study of Animal Behavior
Center of Excellence for Women & Technology
Integrated Program in the Environment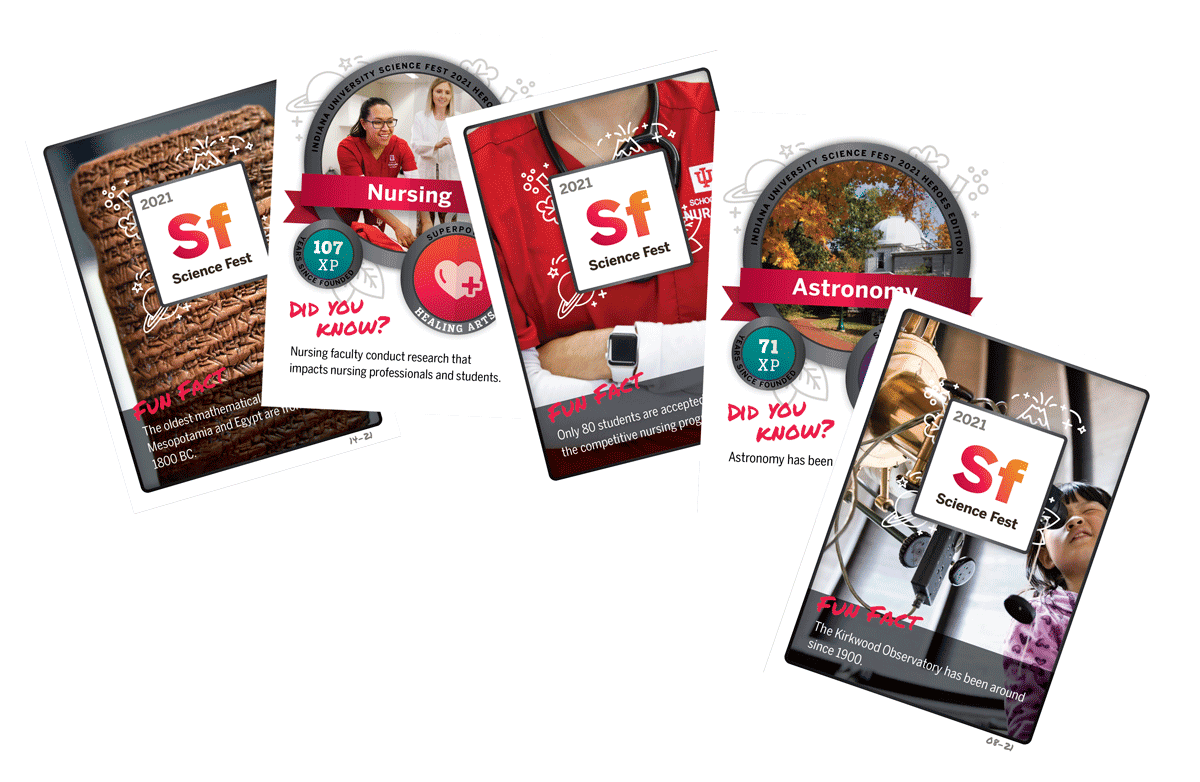 Health + Safety
We want everyone at Science Fest to feel safe so this year we are holding it almost entirely outdoors in the beautiful Indiana October weather.
We will all be wearing masks and we expect you to do the same. Masks are an important part of being a scientist. A lot of us wear masks all the time. Many of our experiments are so sensitive that we can't risk accidentally breathing on them. Or breathing them in. Masks protect our experiments and they protect us.
So join us in accessorizing like a scientist this year during the outdoor adventure that is Science Fest 2021.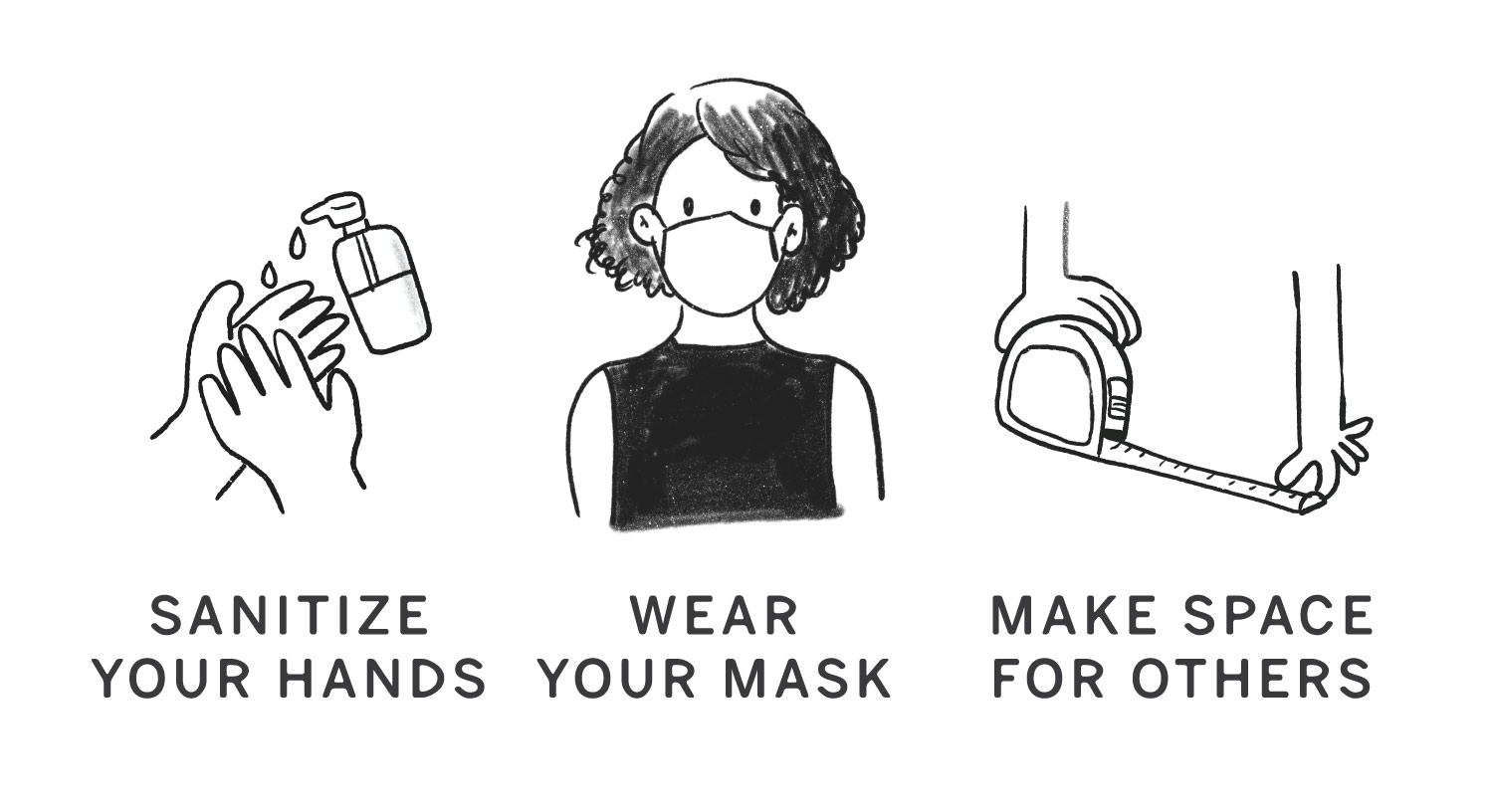 And remember to have fun learning!