Nurses use several instruments to track the health of their patients.
Want to learn more about why these are important for assessing health? Let's examine each tool.
Blood pressure cuff: this is used to measure the force of the blood rushing against the walls of blood vessels. Most of this pressure is from the heart pumping blood through the circulatory system.
Stethoscope: ​an instrument placed against a patients chest listen to the action of someone's heart or to someone's breathing.
Thermometer: an instrument used to measure temperature
Wrist watch: Nurses wear watches with a second hand so that they can accurately record respiratory rates and pulse rates.
Face mask: while this isn't an instrument used to get a medical reading, the general public including health care workers wear face coverings as an instrument to limit the spread of COVID-19. A mask is a tool everyone should use!​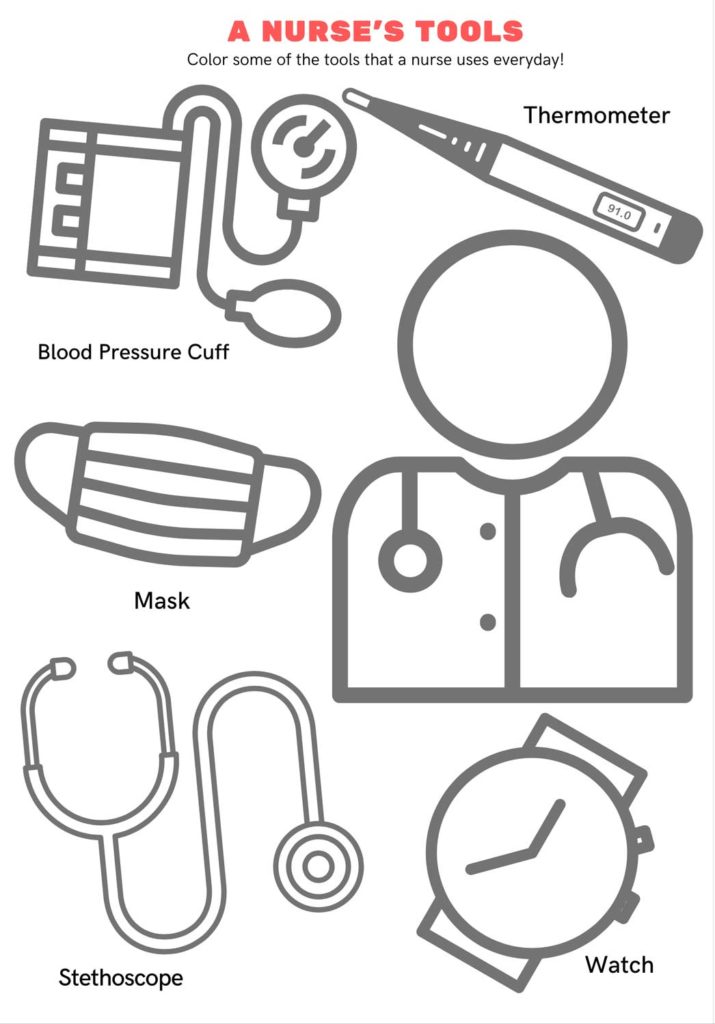 Materials Checklist
• Coloring Page
• A printer and paper
• Crayons or colored pencils
Download Coloring Page